Cy's Bounty Hunter Crew is a band of mercenary and bounty hunters composed of a cyborg goblin named Cy, the tall, insectoid slender man-esque insectoid fairy Noob, Pak the cyclops, Rocko the Will-o-Wisp, and Zeke the troll. The group is recurring customer of Naglfar's black market business and sometimes employed by the faction that led to recurring odds with Witches of Midgard.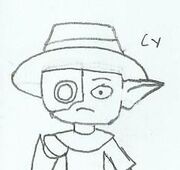 A bounty hunter goblin whose body was damaged that he had to replace them with magitronic machines. He is the leader of the group.
Personality
Edit
Though he willing to accept any jobs from his and his band's clients, he had some standards, particularly if the tasks being difficult ones such as capturing Hunger Demons and most level-headed.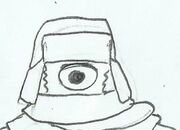 A tall hunter who carries weapons pack that holds an array of weaponry. He is a cyclops and Cy's second-in-command. He and Pak is the muscle of the group.
Personality
Edit
???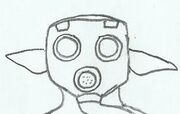 The troll who wears a gas mask due to allergic to dust.
Personality
Edit
Like Pak, he is the muscle of the group, though brighter in terms of academics.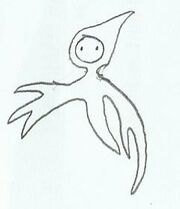 Zeke's partner and a will-o-wisp.
Personality
Edit
???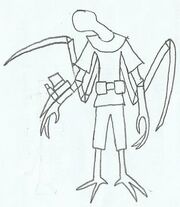 A humanoid slender-man like spirit with insectoid appearance. Despite lacking eyes, he's able to do his duty excellently. He is the smart guy in the group.
Personality
Edit
???